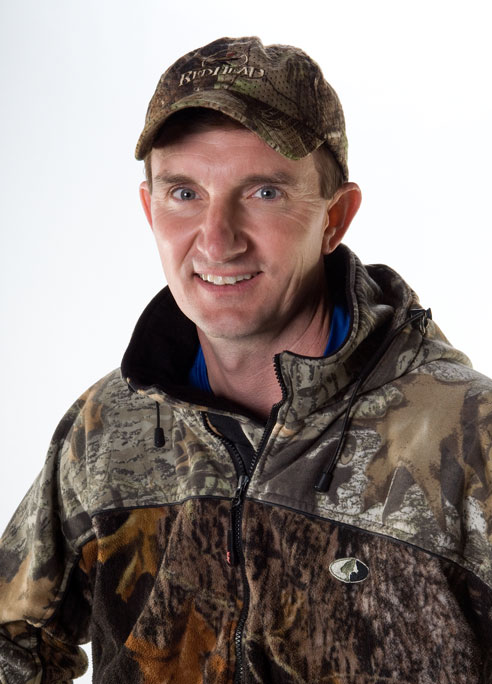 "You're Gonna Do What?" That was the initial reaction my parents had when I first told them that I was going to start a Professional Dog Waste Removal Service (now better known as a Pooper Scooper Service).
The year was 1994. I had just graduated from Colorado School of Mines in Golden, Colorado with a Civil Engineering Degree. I had recently enrolled in the MBA program at University of Colorado – Denver. A few months prior, I had worked part-time for a Poop Scooping Service for about one month as a waste tech before getting a full-time construction job.
After working 12 hour days for several months, the construction project was complete. I was exhausted and made the crazy decision that I wanted to work for myself
while attending school. From my earlier scooping experiences, I thought that picking up dog poop would allow me to make some income with little time commitment. Wow, was I mistaken.
I decided to call the business "Pet Scoop Services" because I didn't want the word "Poop" in the name. After trying very hard for an entire year to get customers to sign up for this relatively unknown service, I had 15 clients. I was barely breaking even after paying for my gas and other expenses. My wife, Lanier, kept encouraging me to keep trying and she helped with marketing whenever she could, even while working the front desk during nights at a local hotel.
At the end of two years, we had 45 clients and were finally able to at least make the rent payment with the small profits from Pet Scoop. For the first time, I could see the potential in this "niche" pet service. There were probably only about twenty other services of its kind in the entire country, five of which were here in Denver, the Pooper Scooper Capital of the World.
I graduated from CU Denver in 1997 with my MBA degree and at that moment, I quite possibly became the world's most educated Pooper Scooper. Lanier and I had recently had our first child. With the motivation of an extra mouth to feed, I went crazy again and decided to open up my services to the entire Denver Metro area from Golden to Aurora and Broomfield to Highlands Ranch.
By the end of my fourth year, I was cleaning almost 200 yards per week and driving about 400-500 miles per week in my 1986 Pontiac Firebird. This particular car had a hatchback which meant that the waste I was collecting was being bagged and basically placed in my back seat. I got pretty good at rolling down the windows just right so as to create a draft coming in the driver's side and out the passenger's side. Still, the odor was not pleasant, especially during the hot summer months. At this point, I was completely "maxed" out in my scooping abilities; I knew I had to get some help.
I had been able to grow the client base to where it was with very little turnover, because of my commitment to customer service. I had never "lost" a customer due to their dissatisfaction with my service. I knew that for Pet Scoop to be successful in the long-term, we had to focus on the customer and I was totally committed to finding someone who had the same spirit of service.
Surprisingly, after putting a help wanted ad in the paper, I had four people that were interested in the job and after interviewing them at my kitchen table (also known as Pet Scoop's corporate office), I knew I had found my guy.
I called my new helper that night and offered him the job. He accepted and then told me that he had jury duty the next day so would be unable to start until the following day. No problem. The next evening, he called to say that he had been chosen as a juror on a "murder trial" case in Teller County and that he would probably be serving for a few days. OK, I can manage for a few more days. After a few days, I called to check on his status and he said he was still serving. I became suspicious and called the court to find out how the murder trial was going. "There is no trial at this time" I was told. I was shocked, so I called my new employee to find out what was going on and he finally admitted that he was actually stalling in hopes of getting a different job that he had applied for.
I was devastated, this was my first experience with hiring employees. The Lord works in mysterious ways and so I called my #2 candidate. Her name was Faye and she was a stay at home mom with a law degree and a love for dogs. Faye was looking to get back in the work force and thought this would be a way to get started. Faye turned out to be my savior as she is still with Pet Scoop as the Office Manager/Mother and I can honestly say that Pet Scoop would not be as successful as it is today without her.
Since then, many wonderful team members have joined the Pet Scoop family. All have started at the technician level and many have worked their way up through the company. There is Carol Badgley, who came to us from the Denver Dumb Friends League as their Foster Care Coordinator in 2001, who ultimately become a Partner and is now our Customer Care Manager. Mike Heimmermann started with our commercial division in 2000 and is now our Commercial Manager. Craig Cole began scooping in 2003 and is now our Residential Route Manager. So many others have brought their talents, dedication and love for fun and dogs to make Pet Scoop a truly unique place to work and they are the reason why Pet Scoop has continued to thrive.
Although, we feel we have a long way to go to becoming the "World-Class" customer service company that we strive for, we often reflect back from where we came. We've had our many ups and downs. We have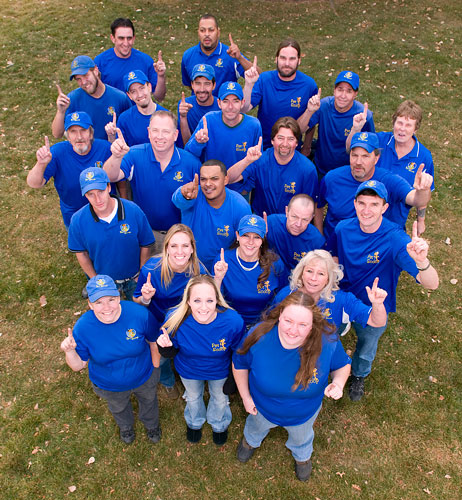 cried, laughed, bled (a few dog bites), and fought our way to the top of our industry and we are committed now more than ever to continuing to providing our clients, their family, and pets with a clean, healthy environment.
Pet Scoop has had many growing pains but we have managed to become one of the largest services of its kind in the entire world. We continue to stay ahead of our competitors (now, no less than twenty different scooper services in the Denver-Metro area and over one thousand in the country) by being innovative and staying focused on what matters most, the customer. We've also continue to lead our industry through innovation by using GPS phones to track our jobs and being the first dog waste removal services in the country to compost a large percentage of the waste we collect through our partner, EnviroWagg, rather than sending it all to the landfill.
All of us here at Pet Scoop want to "Thank" our clients for allowing us to help with their yards and I look forward to many more wonderful years of watching this company continue to grow and prosper.
"You Do What?" I never get tired of that reaction when I tell someone what I do for a living.
Sam Johnson
President, Founder & Scoop Master, Pet Scoop Inc.