Our mascot is Cooper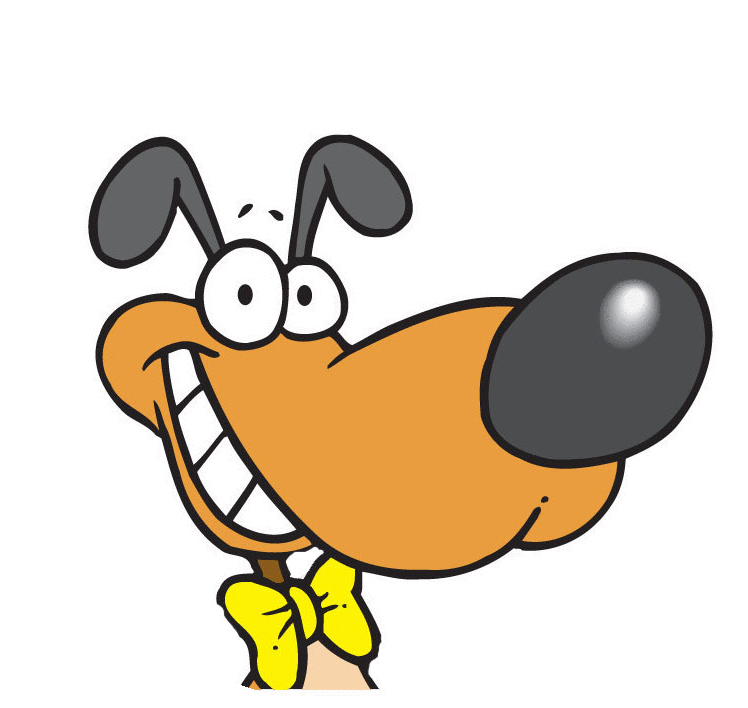 A Cooperism is a "thing your dog might say." Tweet the hashtag #cooperism with along with a "thing your dog might say" to enter our Twitter Contest.
We will retweet and favorite your #cooperism. The #cooperism with the most retweets will win a video of their dog saying the #cooperism similar the one in our contest tweet!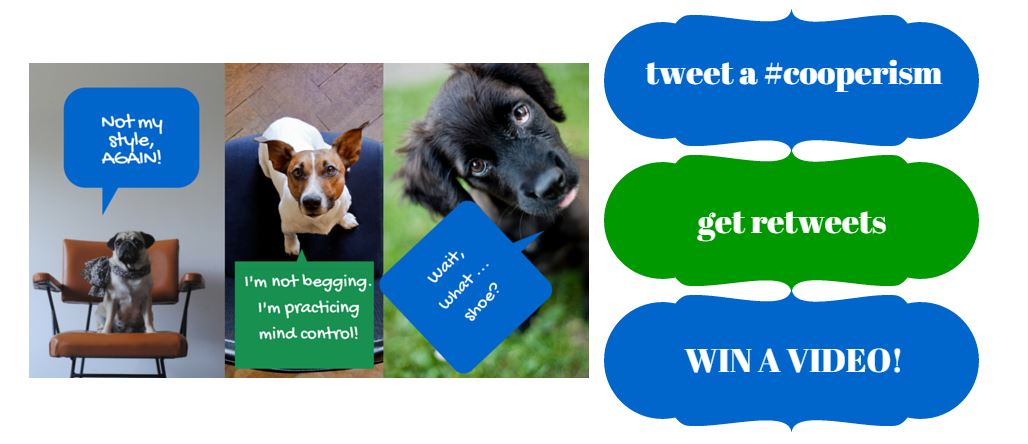 We will choose 1 winner each month from November 20, 2015 to Feburary 20, 2016. That's 4 winners and 4 really cool videos!
Here are the contest rules:
1. ENTRY: No purchase necessary to enter or win. You must be a follower of @petscoop on Twitter. Your Twitter profile or location must indicate that you are 50 miles within the Denver Metro Area. Contestants will enter by a tweet using the hashtag #cooperism.
2. ELIGIBILITY: This contest is open only to Twitter users within 50 miles of the Metro Denver Area, over the age of 18. Employees of Pet Scoop Services (along with its contractors, affiliates and subsidiaries) and their families are not eligible. Twitter profiles outside of the Denver Metro Area's 50 mile radius may participate in the contest but may not win any prizes.
3. WINNER SELECTION: Employees of Pet Scoop will talley the retweets. All winner decisions are final.
4. PRIZES: Winners will receive a animated video of the dog they submit, saying the winning cooperism. (A maximum value of less than $50.) The winners videos will be posted to our soical networks, blog and made available to the winners via file download.
5. WINNER NOTIFICATION: Winners will be notified within 10 days after the determination date. Inability to contact a winner may result in disqualification and selection of an alternate winner.
7. USE OF CONTEST INFORMATION: All entries become the property of Pet Scoop Services. Pet Scoop Services reserves the right to use any and all information related to the contest, including submissions provided by the contestants, for editorial, marketing and any other purpose, unless prohibited by law.
8. NOT ENDORSED BY TWITTER: By participating in this contest, you acknowledge that this contest is in no way sponsored, endorsed or administered by, or associated with, Twitter and release Twitter from any and all liability arising from or related to this contest. The information you are providing for this contest is being provided to Pet Scoop Services and not to Twitter, and will be used to notify you if you have won, and to imform you about special offers from Pet Scoop Services.
9. CONDUCT: All contest participants agree to be bound by these Official Rules. Pet Scoop Services in its sole discretion, reserves the right to disqualify any person it finds to be tampering with the entry process, the operation of its web site or is otherwise in violation of these rules.
10. LIMITATIONS OF LIABILITY: Pet Scoop Services is not responsible for late, lost or misdirected email or for any computer, online, telephone or technical malfunctions that may occur. If for any reason, the contest is not capable of running as planned, including infection by computer virus, bugs, tampering, unauthorized intervention or technical failures of any sort, Pet Scoop Services may cancel, terminate, modify or suspend the contest. Entrants further agree to release Pet Scoop Services from any liability resulting from, or related to participation in the contest.
If you have questions in regards to our contest, please send an email to social@petscoopservices.com.
Happy tweeting!