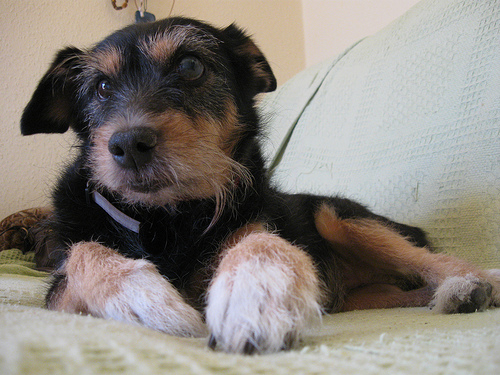 Puppies are cute. There's no denying that. But, if you're looking to ad a new four-pawed family member, have you considered adopting an older dog? Often these dogs don't require the turmoil of house-breaking that an owner endures with a puppy.
These experienced pooches can bring a lot of love into a home and in many cases, a lot fewer headaches than their younger counterparts. You might find that dog waste in that corner of your yard where it belongs, rather than on your carpet, (and of course you know the Denver's best pet pick up service who can handle that). But there are other reasons to get a senior dog, other than making life easier for you and your dog poop specialist.
According to the Senior Dogs Project (http://srdogs.com), a "senior" dog can be between five to seven years old, depending on the breed. An older dog can lose their home for different reasons, "and it is not uncommon for very expensive, well-bred dogs to outlive their usefulness or novelty with folks who bought them on impulse and no longer want to take responsibility for them," according to the project. Other reasons people surrender an older dog can include the owner's death, change in work schedule, moving to a different location and a new baby and other life changes.
Like any pet, an older, or "senior" dog will come with his or her own personality quirks, and may require some patience. But that dog can still become a companion as loyal, loving and entertaining as any other. Older dogs often have degree of training and are often socialized. You may also want to check out the "Top 10 Reasons to Adopt an Older Dog" from the ASPCA.
And remember that, according to the ASPCA, when you adopt a senior dog, you could very well be saving a live: "At shelters, older dogs are often the last to be adopted and the first to be euthanized. Saving an animal's life offers an unparalleled emotional return on your investment, and you'll feel the rewards every day you spend together."