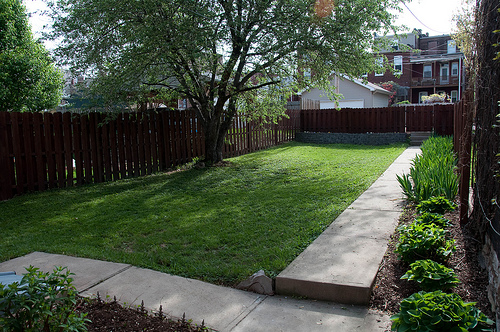 Having a dog and selling an house can seem like opposing interests whether you are a real estate agent or a home owner looking to sell. Here are a few of our favorite tips to make the process go smoothly:
If possible, have your pet stay with a trusted friend, neighbor or relative on days where the property is being shown. That way, the agent may show the house without worrying about an aggressive dog barking or even biting. If this isn't possible, ensure gates are closed and the pet is secure when the house is being shown.
Keep your yard dog poop free. This increases curb appeal and decreases the likelihood of a bad first impression… like the potential buyer stepping in a pile of dog waste on the way to your front door!
Make sure the inside of your house is also clean of dog evidence: clean up dog hair off furniture, cover up pet smell with deodorizers or a candle, and otherwise fix those 'little things' that pet owners often overlook. In terms of scents, stay neutral so as not to overpower: vanilla, lavendar, and orange scents work well.
Showcase storage space like large closets by emptying them as much as possible. Empty closets look bigger than full closets so store pet stuff elsewhere at least on days youre house is being shown.
If the potential buyer is a pet owner, impress them with knowledge of pet amenities, and that also includes dog poop and/or pooper scooper service companies, as well as doggy daycare facilities, grooming and boarding places. (This tip from The National Association of Realtors).
Taking the time to make a good first impression really pays off, whether the buyer is a pet owner or not. Sellers and realtors, are there other tips you'd add to our list above?