Pet Scoop is now offering services in Northern Colorado and for a limited time only, receive $100 in FREE Pooper Scooper Service!
Sign up Today using the special coupon code below (good for your area only).
Discover why Pet Scoop is Colorado's Preferred Pooper Scooper service. Kick back, relax, and leave the dirty work to us. Your poop free yard is just a click away.
SPECIAL OFFER:
Sign Up and Get $100 in FREE Pooper Scooper Service!
Coupon code: ERIE
Colorado Owned and Operated
Pet Scoop's pooper scooper service is among the most trusted dog waste removal services in Colorado. We offer professional, affordable, and convenient services.

Our service is fast and easy. Our technicians are professional and fully equipped to clean your yard. A neat and clean yard is part of a safe healthy home. We are excited to bring our saving time poop pick-up services to pet owners all over Erie. If having a clean environment and saving time is crucial to you, we're here to help.

Start service today to discover why Pet Scoop is the most recommended poop pick-up service. Our mission is to serve pets and their people well. We are committed to keeping the beautiful open spaces and backyards in the Erie community POO-lution free. We invite you to relax and leave your poop clean-up chore to us. A healthier outdoors is only a click, schedule, and clean away.

Pet Scoop does the dog poop scooping job for you. Our professional team of technicians will arrive at your Erie property, perform your pet waste pick-up service and take the waste away for proper disposal, all while being respectful of your home and dogs. The equipment we use to clean your yard is sanitized after every pick-up.

We know that doggie poop pick-up is not your favorite part of being a pet owner. Our services allow you to enjoy your pets and spend your days, evenings, and weekends doing activities that are important to you and your family.

We have made getting started easy. Start with a quick quote. Call us at 303-781-POOP or get a quote online. You will be happy you did!
We Haul the Waste Away at No Additional Charge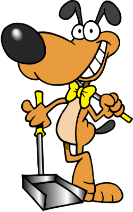 We are serving Erie area:
80026, 80516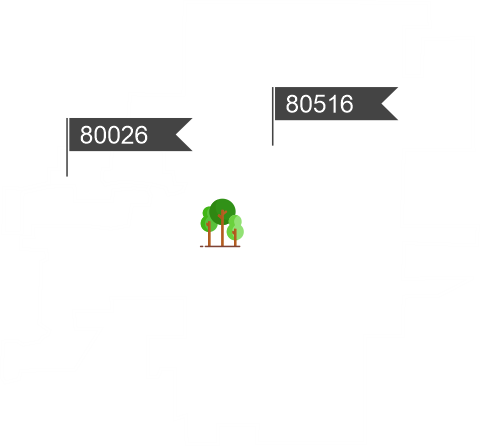 Fun & Interesting Things To Do In Erie, CO With Your Dog
Erie is named after Richard Jeptha Van Valkenburg, a Civil War veteran and Episcopal reverend who is notable for being one of the founding pioneers of northern Colorado and is home to nearly 13,209 dogs! Here are some fun & interesting things to do with your dog.
[sp_wpcarousel id="16282"]
Sign up for Erie Poop Scoop Service