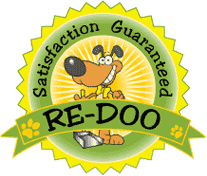 Normally this is the section where it's "About Us".  Here at Pet Scoop, it's all "About YOU".
Rather than go on about "Us" and how long we've been providing pooper scooper service in Denver and how great we think we are, we focus on your needs and what's important to you because YOU are why we are able to do what we DOO.
Let's sum it up in three simple words: Clients, Service and Promises
Clients
Our business is about #2 but our Customer is #1
Kind of corny, but we not only believe this to be true, we actually follow through on it. We care about you, your pets and the smallest of details. If you ever have a problem with your pooper scooper service, then we make that our problem. Years ago, we started our pooper scooper business with the intention of being in it for the long term and we have no intention of changing our strategy. Just take a look at our pooper scooper service RE-DOO Guarantee and you will see what we mean.
Services
We want you to be happy with your pooper scooper service – period.
Offering you the best customer service possible comes about by paying attention to detail in every aspect of our business. This way, you can have the utmost confidence in our service. We are constantly listening to you for feedback and ideas on how we can improve your service. Contact us
Promises
So many poop scooper companies promise you the moon and then fail to deliver!
At Pet Scoop you have our promise that we will do whatever it takes to keep you happy by exceeding your expectations. Keeping our promises to you is not only good business, it's the right thing to do.

Pet Scoop pooper scooper service guarantees exceptional customer service and going beyond the call of DOOdy!  Our

RE-DOO Guarantee

is our promise to you.
Clients, Service and Promises — three fundamental words that say why it's all about YOU and why … "Pet Scoop is Colorado's Preferred Pooper Scooper Service"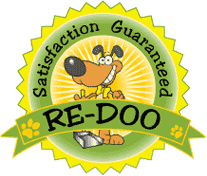 The Pet Scoop Guarantee
To provide you with the best pooper scooper service possible. If you are not completely satisfied with a particular dog poop clean up, simply let us know. We will credit your account for that clean up or come back to re-clean your yard.
Client Raves!

We Service the Denver Metro Area and Northern Front Range
Arvada, Aurora, Boulder, Bow Mar, Brighton, Broomfield, Castle Rock, Centennial, Cherry Creek, Commerce City, Denver, Erie, Edgewater, Englewood, Fort Collins, Firestone, Golden, Greenwood Village, Highlands Ranch, Lakewood, Littleton, Lonetree,  Longmont, Loveland, Morrison, Northglenn, Parker, Roxborough, Stapleton, Thornton, Westminster, Wheat Ridge.