Pet Scoop News and Information. If you would like to write about Pet Scoop pooper scooper services, please use the information below. If you would like additional information, contact us by email or by phone at: 303.781-POOP (7667)
Pet Scoop in The News
Boulder Colorado Pet Waste Issue and Pooprints

Denver's Channel 7 Talks to Pet Scoop About PooPrints

Pet Scoop Celebrates One Millionth Cleanup!
Pet Scoop History:
Founded in February 1994 by Sam Johnson and Lanier Johnson

1st employees began working for Pet Scoop in 1998

Partnered with EnviroWagg in 2009 and became the first pooper scooper company to compost a large portion of collected waste

First started selling DogGone Good Compost Spring 2010

Offered BioWish Treatment and Waste Not Upcycle service (1st of its kind) in 2011

Currently employ 29 full-time employees and 1 part-time employee

Pet Scoop has grown to be one of the largest pooper scooper companies in Metro Denver

Locally owned and operated, not a franchise

Member of aPaws.org (Association of Professional Animal Waste Specialists)
Industry Statistics and Key Information:
According to the American Pet Products Association 2011-2012 National Pet Owners Survey, these dog statistics were compiled:
There are approximately 78.2 million dogs in the United States

On average, dogs poop 3 times per day, 1100 times per year (depending on their diet)

Thirty-nine percent of U.S. households have at least one dog

Most owners (60 percent) have one dog

Twenty-eight percent of owners have two dogs

Twelve percent of owners have three or more dogs

The proportion of male to female dogs is even

Twenty-one percent of owned dogs were adopted from an animal shelter

On average, dog owners spent $248 on veterinary visits (vaccine, well visits) annually

Seventy-eight percent of owned dogs are spayed or neutered
Logo
The official Pet Scoop logo may be used for media purposes. The following files are intended for media use only.
To request commercial use of the logo, please contact Sam Johnson at 303.781.POOP (7667).
Company Information
Name: Pet Scoop

1260 W Byers Pl
Denver, CO 80223

Scoop Master & President:
Sam Johnson

Media Biographies:
Sam Johnson, President & Scoop Master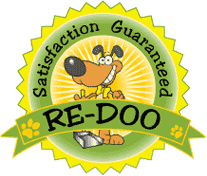 The Pet Scoop Guarantee
To provide you with the best pooper scooper service possible. If you are not completely satisfied with a particular dog poop clean up, simply let us know. We will credit your account for that clean up or come back to re-clean your yard.
We Service the Denver Metro Area and Northern Front Range
Arvada, Aurora, Boulder, Bow Mar, Brighton, Broomfield, Castle Rock, Centennial, Cherry Creek, Commerce City, Denver, Erie, Edgewater, Englewood, Fort Collins, Firestone, Golden, Greenwood Village, Highlands Ranch, Lakewood, Littleton, Lonetree,  Longmont, Loveland, Morrison, Northglenn, Parker, Roxborough, Stapleton, Thornton, Westminster, Wheat Ridge.