Are you looking for a pet pooper scooper service in Boulder, Colorado? Pet Scoop is the solution! Get a quick quote for your dog waste pick-up needs. Pet Scoop's pet pooper scooper service is among the most trusted dog waste removal services in your town. We offer professional, affordable, and convenient services.
Our team is fast, professional and fully-equipped. Start service today to discover why Pet Scoop is Boulder's recommended poop pick up service. Our mission is to serve pets and their people well. We are committed to keeping the beautiful open spaces and backyards in the Boulder community POO-lution free.
Celebrating 27 YEARS of clean yards…
OFFER: Sign Up & Get $20 Off Your 1st Month of Service
Colorado Owned and Operated
We invite you to relax and leave the messy job to us. Your clean backyard is only a click, schedule and clean away.
A neat and clean yard is part of a safe healthy home. We are saving time for home and pet owners all over Boulder with our poop pick up service. If having a clean environment and saving time is crucial to you, we're here to help.
Let us do the dog poop collection chore for you. Our professional team of technicians will arrive at your Boulder home, perform your pet poop pick up service and take the waste away for proper disposal, all while being respectful of your property and pets. The equipment we use to clean your yard is sanitized after every pick-up. We know that doggie poop pick up is not your favorite part of being a pet owner. Our services allow you to enjoy your pets and spend your days, evenings and weekends doing activities that are important to you and your family. We have made getting started easy. Start with a quick quote. Call us at 303-781-POOP or get a quote online. You will be happy you did!
Serving the ENTIRE Denver Metro Area Since 1994

One of the LARGEST Dog Waste Removal Services in the Country

One of the LONGEST Running Poop Scooping Services in the United States

ONLY Pooper Scooper Company in Colorado to Compost Dog Waste

MORE Service Days and Frequency Options than any other Poop Pickup Service

Pet Scoop is COLORADO Owned and Operated – We're not a Pet Waste Removal Franchise
We Haul the Waste Away at No Additional Charge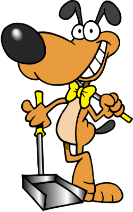 We offer Boulder pet waste removal in the following zip codes:
80301, 80302, 80303, 80304, 80305, 80306, 80307,
80308, 80309, 80310, 80314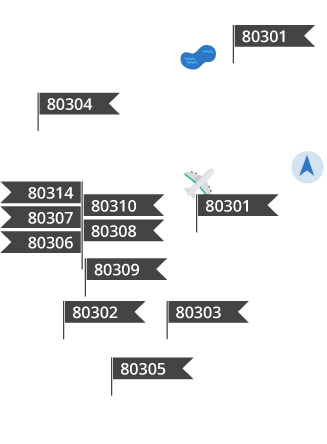 Fun & Interesting Things To Do In Boulder, CO With Your Dog
Boulder is known for its association with gold seekers and for being the home of the main campus of the University of Colorado, the state's largest university. Boulder is home to nearly 77,300 dogs! Here are some fun & interesting things to do with your dog.
[sp_wpcarousel id="15798"]
Sign up for Boulder Poop Scoop Service