Are you looking for doggie poop pick up service in Cherry Creek, Colorado? Get an instant quote from Pet Scoop for your dog waste pick up. Your affordable quote is just a click away. Pet Scoop is Colorado's preferred pooper scooper service. We are proud to offer services to our Cherry Creek friends and neighbors. We know that people living in the Cherry Creek area are fans of clean open spaces and green personal spaces.
Pet scoop is committed to removing pet waste to protect those beloved spaces. Our clients trust us to keep their yards POO-lution free. We provide stress-free, convenient services for many searching for places that pick up dog poop near me. Pet Scoop's mission is to serve pets and their people well. A team member will pick up your dog's deposits, do a second check to make sure nothing is left, and then take the waste away from your home.
Celebrating 27 YEARS of clean yards…
OFFER: Sign Up & Get $20 Off Your 1st Month of Service
Colorado Owned and Operated
Our clients can kick back, relax, and leave the messy job to us. We know a clean yard is part of a happy home. We bring joy to pet parents all over the Cherry Creek area. If a safe outdoor environment and time saved is important to you, choose Pet Scoop. We would love to help you out. Our technicians pride themselves on doing a good job.
A Pet Scoop technician will come to your home, pick up your yard and take the waste away from your home. In addition, to ensure hygienic conditions, after each pick-up, we clean our equipment. Our team leaders are very mindful of clean equipment. We hope you will choose Pet Scoop for poop removal service. Let us do the cleaning up. We make it extremely easy to get a quote and start service with Pet Scoop. Please call us at 303-781-POOP or get a quote online. Give it a try!
Serving the ENTIRE Denver Metro Area Since 1994

One of the LARGEST Dog Waste Removal Services in the Country

One of the LONGEST Running Poop Scooping Services in the United States

ONLY Pooper Scooper Company in Colorado to Compost Dog Waste

MORE Service Days and Frequency Options than any other Poop Pickup Service

Pet Scoop is COLORADO Owned and Operated – We're not a Pet Waste Removal Franchise
We Haul the Waste Away at No Additional Charge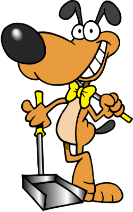 Pet scoop has seriously changed our lives. I have 6 kids, 2 and a quarter dogs (Louise is a 4lb Pomeranian) and am a full time realtor. I would sometimes break into tears looking at my backyard. Just dreaming of snow to cover up my 2 big boys gifts (45 lb rescue and 40 lb Portuguese water dog). Pet Scoop's techs are kind and efficient and trustworthy and have been worth every penny, I'm in for life!
Great communication! Always there on the day they say they will be there. Wonderful doing business with them!
Very nice to have this task off my mind. I've been happy with the quality of the work too. Thanks Pet Scoop. Btw our worker always leaves inspirational messages. So nice. Thanks, Lance Adams
We offer Cherry Creek pet waste removal in the following zip codes:
80246, 80209, 80206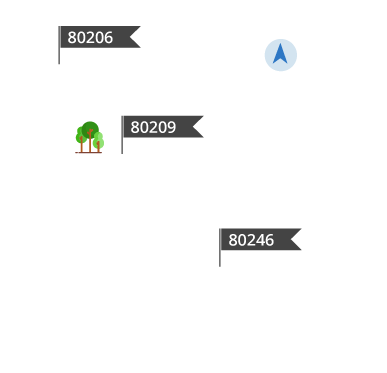 Fun & Interesting Things To Do With Your Dog In Cherry Creek, CO
Named after the creek that runs through Metro Denver, Cherry Creek was once called Harman Town (sometimes misspelled as Harmon). Named after Edwin P. Harman, a Southner who owned much of the original area. Cherry Creek is home to nearly 1046 dogs! Here are some fun & interesting things to do with your dog.
[sp_wpcarousel id="15905"]
Sign up for Cherry Creek Poop Scoop Service